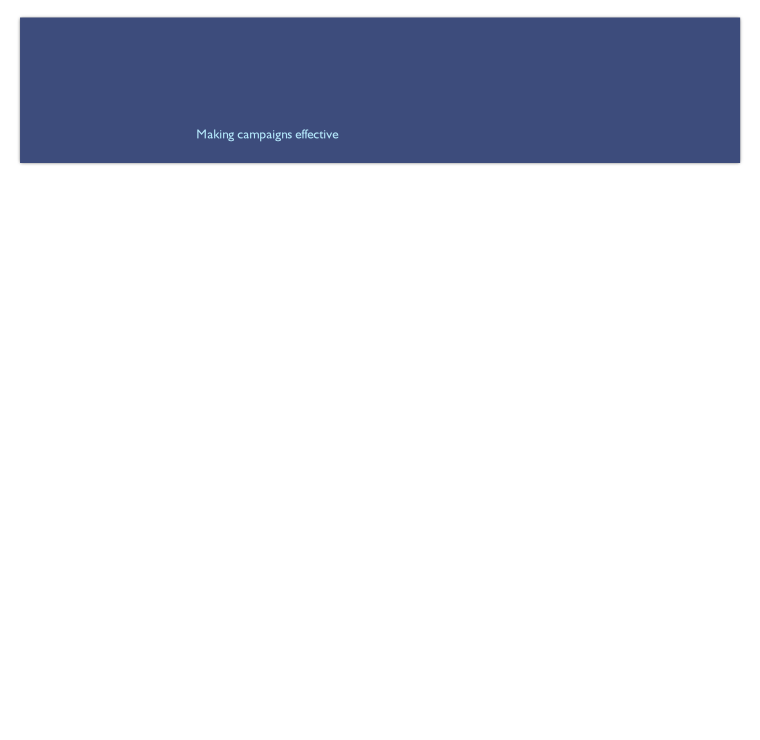 This leaflet tells the scientific truth about Wi-Fi and 5G

Wi-Fi & 5G
Wi-Fi is already ubiquitous, with most homes, schools & businesses having a wireless network. 5G is the next-generation mobile 'phone carrier technology, and will operate on various wavebands up to 26 GHz and eventually, at higher frequencies, 'millimetre waves' of 30-300 GHz.
Although we are told that Wi-Fi is safe, an emerging body of scientific evidence is showing this not to be the case. All manner of deleterious health effects are noted, including: insomnia, child developmental problems, impaired concentration, reduced brain activity, impaired sperm motility & DNA fragmentation, ovum abnormalities, blood cell damage, cardiac stress and cancer to name but a few.
The situation is similar but worse for 5G, including in addition: skin diseases, opacity of eye lenses, heart arrhythmia, immune system suppression, depressed cell growth, damage to plants and animals.
Furthermore, 5G millimetre waves do not propagate well through obstacles such as buildings and trees (especially when in full leaf and wet), and in several UK cities tens of thousands of trees are being felled to make way for 5G, with devastating consequences for the environment.
This A5 full colour leaflet explains the main issues clearly and suggests various countermeasures.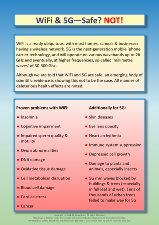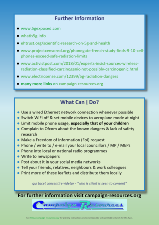 Version 1
Download artwork:
Template letters to schools and elected representatives
Here are template letters raising concerns about 5G, that can be sent to school head teachers and local and county councillors or other elected representatives. They are available in Microsoft Word, Open Document Format and PDF.
The 'elected representatives' letter is intended to be sent by a constituent to his or her elected representatives. It comprises two parts: a covering letter with instructions to the constituent/sender, and the actual letter to be sent to local councillors, MPs, MEPs, etc. Both parts are templates, in that they contain placeholders that need to be manually edited to suit the sender and recipient. The first part contains an example of the format that can be used to provide easy-to-use representative contact details - if you know in advance which ward / division / constituency / EU region the sender resides, you can edit it appropriately to leave just their own representatives.
Councillor contact details may be obtained from your parish/district/borough/county council's website. MP contact details may be found here, and MEP details here.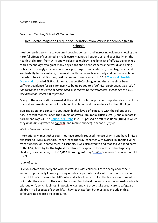 Download 5G Headteacher Letter: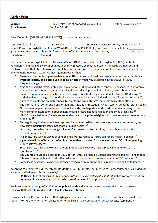 Download Representative Letter - covering letter & instructions:
Download Representative Letter - w/o covering letter:
Flyer to advertise a public meeting
Here is a flyer to advertise a public meeting to educate people about the health risks of electromagnetic radiation and 5G in particular. Customise to suit.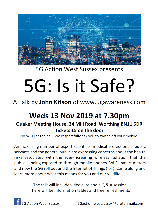 Download Public Meeting Flyer:
Rebuttal of Matt Warman's 5G letter to local authorities on 5G planning
In November 2019, Matt Warman (Parliamentary Under Secretary of State for Digital and Broadband) sent a letter to all local authority Chief Executives, reinforcing the Government's claim that 5G is safe, based on the ICNIRP exposure guidelines. Here is a well constructed rebuttal from 5G Action West Sussex.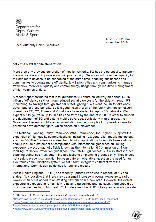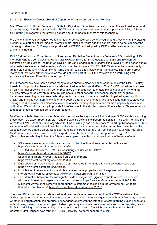 Download Matt Warman letter:
Download rebuttal of Matt Warman letter:
References
Version 2
Download artwork: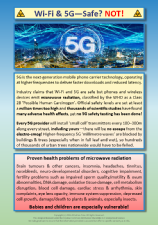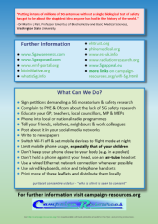 5G-related questionnaires
Hosted on behalf of the Legal Action Against 5G campaign, the following questionnaires allow you to upload your 5G-related experiences:
Tell us about your experiences of dealing with ignorant, dismissive government officials
Submit meter readings, photos, videos, etc. taken in the vicinity of masts or antennae
Tell us about how RF radiation has impacted your health